Competition Competition Competition Competition Competition…..etc etc!
On the 6th Feb we're holding the first of many "Generation Now" parties at venues in Brighton over the course of 2015 and beyond. As a reader of this blog we're giving you the chance to attend for free!  If you would like to come and party with us on the 6th Feb at Sticky Mike's Frog Bar simply send us a message through our Facebook page Here!.  You and up to five guest will get free entry.  This offer is available to the first 5 people who message us!
—————————————————————————————————-
Instructions: You just need to answer one question – Go to our Facebook page, like it and send us the answer.-
Q)  Name one of the many characters on the Generation Now poster below? 
Facebook Page: Very Funky Records Facebook Page!
Event Details: GENERATION NOW – The Fun'Intentional Good Time Party
Venue: Sticky Mike's Frog Bar
Entry: £5
Times: 11pm – 3:30 am
VFR DJ's – House, Disco, Ghetto Funk, Party Grooves etc – (Everything on this site)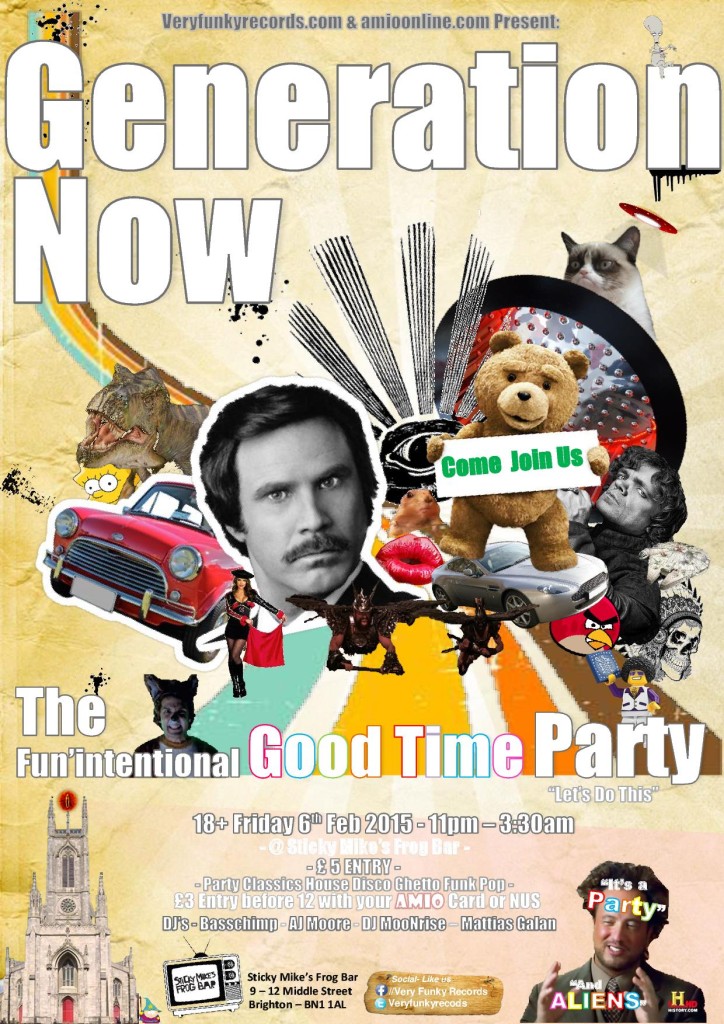 www.veryfunkyrecords.com